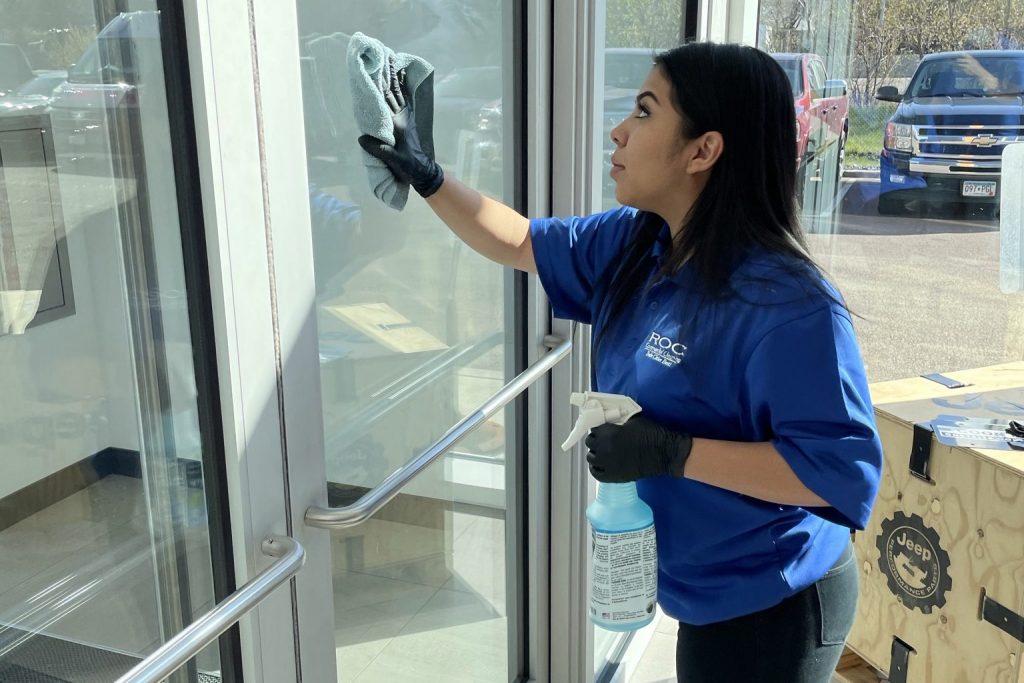 Maintaining a clean business and workspace is essential for a lasting impression on customers and clients, just as it is for satisfied and productive employees. The most effective way to achieve this is to hire a professional commercial cleaning company to take care of your janitorial needs. However, you want to take time to ensure that you choose the right company because not all operate to the same standard. Here are some recommendations when selecting a commercial cleaning company for your business needs.
Reviews
Most individuals and businesses looking to hire a professional cleaning company to maintain their office or workplace will start by searching online, just like you are right now! Naturally, you begin to compile a list of companies local to your area, and from there, many will begin reading online reviews. This is a great place to start getting insight into the company's reputation. It can be exceptionally helpful to sort reviews by rating or date to identify any current changes. 
Interviews
You don't want to just sign a contract with the first commercial cleaning company you find in a google search. It's imperative that you understand the company's history, reputation and how they will service your business. Interviews are an important step in the process of choosing the right janitorial cleaning company.
Hiring Process
Another question to address with a professional cleaning company you are considering to hire is their hiring process. You'll want to ensure the staff coming in to do the actual cleaning are reliable. It's good to ask about the types of background checks performed and how the cleaning company assesses the quality of their employees' work.
References
Next, once you have narrowed down the cleaning companies you potentially want to hire for your business's cleaning needs, you will want to talk to others who regularly use their services. You likely are not reaching out to references for cleaning services all too often, so it can be difficult to know exactly what to ask. At ROC Cleaning here is a list we provide to all potential clients when we give them a list of references to inquire with. 
Suggested Questions:
How long has ROC Cleaning cleaned your building? How long have you had the same cleaning crew?

How does ROC Cleaning handle concerns with cleaning? Is the concern corrected long term?

Tell me about your account manager? How often do they visit? How hard is it to contact them? What's their name?

Can you rate your overall satisfaction?

Would you consider changing services?
Asking these questions will give you a good idea if the cleaning company you are considering would be easy to work with and perform ongoing quality cleaning.
Read: Keep Your Employees Happy And Productive With A Clean Workplace
Choosing the Right Commercial Cleaning Company
When it comes to the cleanliness of your business, you want an experienced team of professionals that get the job done right the first time. You want a proactive account manager who regularly checks in on you rather than wait until you reach out when an issue occurs. By taking some time to research and assess potential cleaning companies for your business janitorial needs you'll be more likely to find a company that cares about the quality of service they provide and your satisfaction.  
Do you have questions about choosing the right service for keeping your workplace or office clean? Reach out today for more information on our janitorial services or to schedule your next cleaning.
---
ROC Commercial Cleaning is your trusted Minneapolis commercial cleaning company. We provide janitor services for office buildings, medical and veterinary clinics, industrial buildings, and more. We also provide floor stripping and waxing, construction cleanup, and office disinfection services. ROC Commercial Cleaning is an experienced and reputable Minnesota corporate cleaning service provider – no job is too big or too small!
Get off the cleaning rollercoaster. Contact ROC Commercial Cleaning at 612-581-2776 for your free, no-obligation estimate.