Maintaining a clean and organized workplace is essential to the well-being and productivity of your employees. A clean business space promotes healthy workers and significantly impacts mental and physical health. When employees are happy and comfortable in their work environment, they are more likely to be engaged in their work.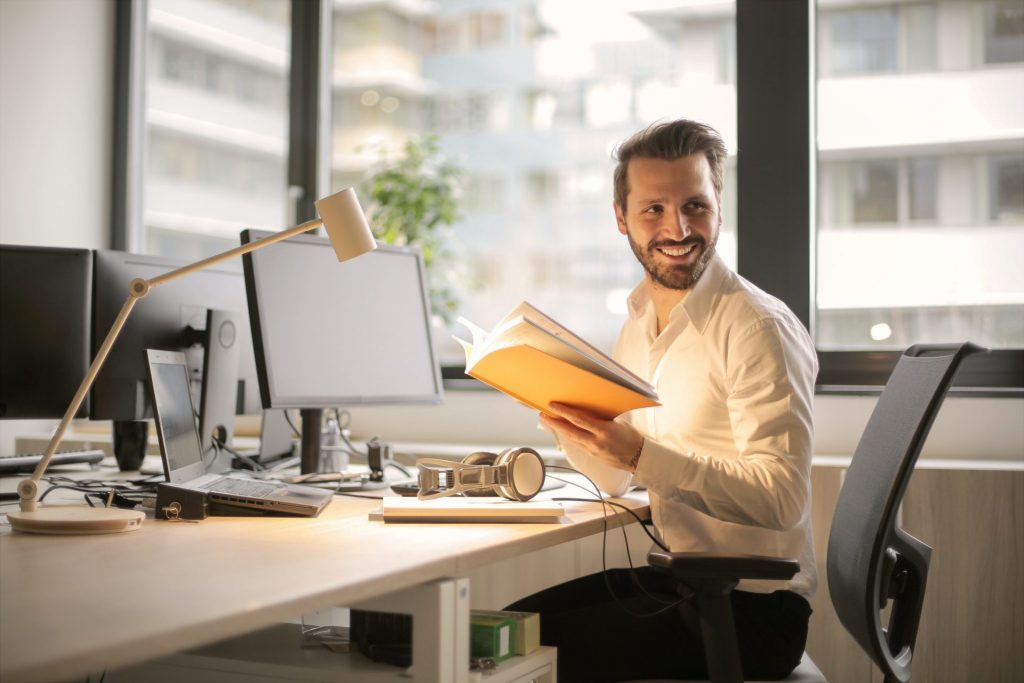 Additionally, it is proven that staying focused and efficient is easier to do in a tidy and clean area. Having happy and productive employees leads to improved business outcomes; therefore, the efforts for organizations to invest in a clean working environment are well worth the return. In this blog, we'll explore the benefits of maintaining a clean workplace and keeping your employees happy and productive.

Related Read: How to Keep Your Office Organized
Increases Focus on Work
A clean workplace naturally leads to increased focus. If the area around you is clutter-free and tidy, it is easier to focus on the task at hand. In comparison, a messy and cluttered setting can lead to distractions.
Maximizes Employee Efficiency
You want to maximize your employees' working time to the fullest. However, if your employees are distracted by the cleanliness of their workplace, then they will often find themselves becoming distracted or cleaning up rather than completing their work. By managing the workspace and ensuring it remains clean, you will enable your employees to complete their work more successfully. 
Reduces Sickness
Another area that a clean workplace, or office, can influence is the health of your staff and customers. Keeping work areas clean and regularly sanitized prevents illness from spreading, preventing employees from being unexpectedly out of the office ill or functioning at less than optimal conditions.
How Regular Cleaning Boosts Office Morale and Productivity
Reduces Stress
Disorganization in the workspace can create a sense of overwhelm and distract employees from their tasks, and when staff feels like they can't complete their work, this can quickly lead to stress. Having an organized place of employment will have employees and management feel more efficient and less stressed in their day-to-day responsibilities.
Makes Happier Employees
A clean and organized workspace, or office, can significantly impact employee happiness and well-being. With increased focus, productivity, and less stress, employees can find more enjoyment in their work and experience more happiness in their jobs.
Boosts Motivation and Morale
All of the above benefits of a clean workplace lead to increased employee motivation and morale. Happy and healthy employees can complete their work more easily and feel productive on the work front, leading to greater satisfaction in their careers and place of work. 
Maintaining a clean and organized workplace is not just about looks or first impressions; it plays a crucial role in the well-being and productivity of your employees. A clean and tidy environment creates a space where employees can thrive, feel motivated, and perform at their best. Investing in regular cleaning routines, such as commercial cleaning and utilizing organization, can yield significant benefits for both individuals and the overall success of your organization. Prioritize a clean workspace today, and promote improved employee happiness, engagement, and productivity.
---
ROC Commercial Cleaning is your trusted Minneapolis commercial cleaning company. We provide janitor services for office buildings, medical and veterinary clinics, industrial buildings, and more. We also provide floor stripping and waxing, construction cleanup, and office disinfection services. ROC Commercial Cleaning is an experienced and reputable Minnesota corporate cleaning service provider – no job is too big or too small!
Get off the cleaning rollercoaster. Contact ROC Commercial Cleaning at 612-581-2776 for your free, no-obligation estimate.