OUR MISSION
---
ROC Commercial Cleaning was founded on one basic principle: to be the best janitorial company in the Twin Cities.
At ROC, we aim to be true partners in your business. We manage the details of your cleaning, which gives you more time to manage your company, employees, customers and clients – to do the work you care about. We think about cleaning, so you don't have to.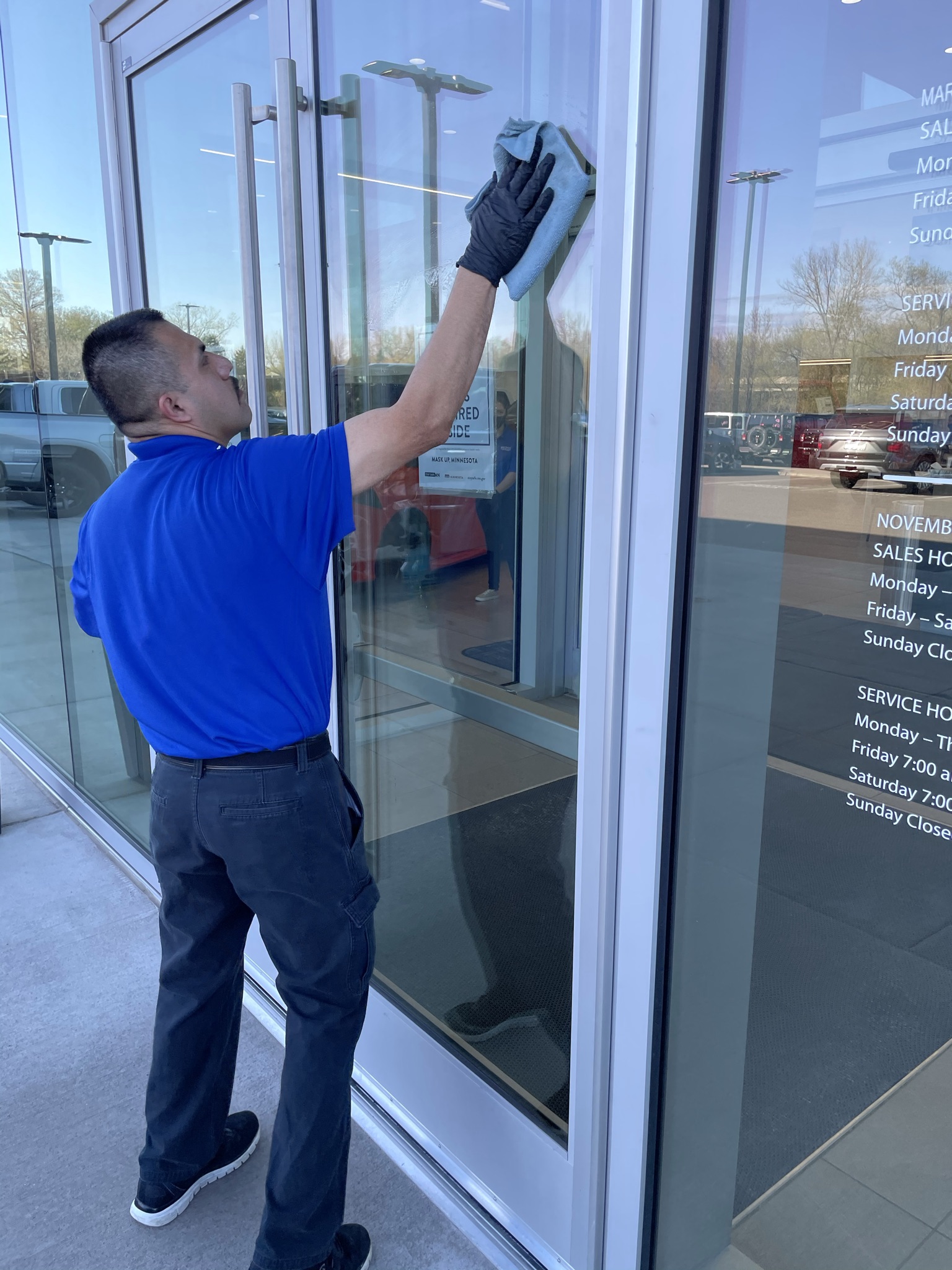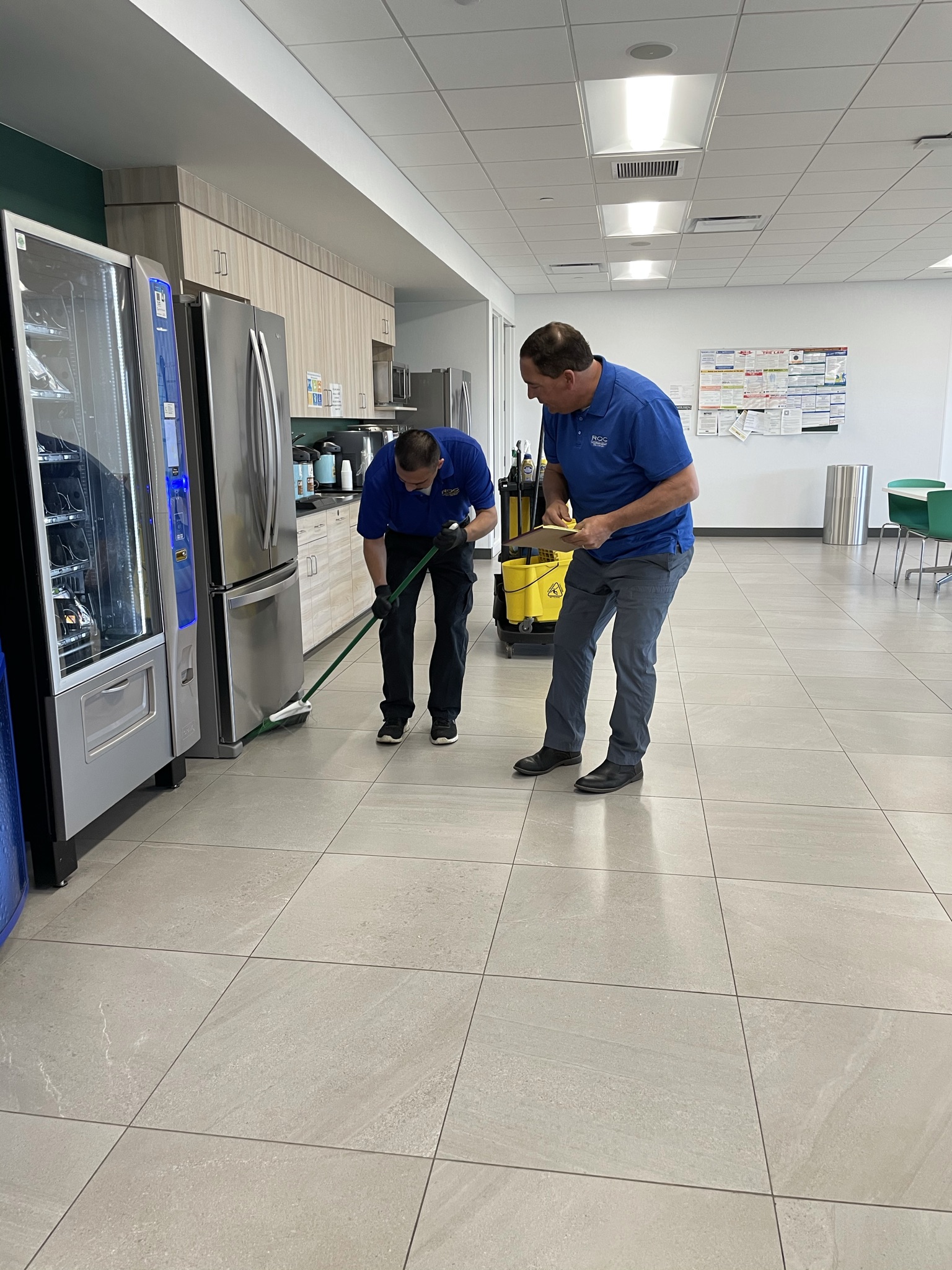 Get Off the Cleaning Rollercoaster
When we hear from prospective clients, their most common complaint is inconsistency. The story is always the same. A janitorial service starts cleaning your office, clinic, retail store or small business. The work is performed well and with no problems for the first few weeks or months. Then a cleaning is missed, or a space overlooked. You contact the company, they apologize, and the problem is fixed – for a few more weeks when it happens again. You try a new company and the same thing happens again – and again, and again.
Suddenly, you're spending hours of your valuable time managing your office cleaning. You're frustrated and tired of the process.
If you're ready to get off the contract cleaning rollercoaster, ROC can help. Through our unique account management system and consistent cleaning teams, we provide dependable and reliable service, with one point of contact to help you work through any potential issues. ROC Cleaning will be the last janitorial company you'll need to hire!
---
Account Managers
Unlike other janitorial companies, our Account Managers are hands-on. They visit all cleaning sites regularly and are easily accessible to answer questions or offer help. This consistent and dedicated level of service allows us to get ahead of potential issues and address them before they cause disruption to your operations.
When you hire ROC for your office cleaning, your Account Manager will become a familiar face – and not just to company management. We visit regularly, greeting and getting to know the staff at all levels of your business. We aim to create openings for anyone in the company to talk to us about cleaning issues and needs. At ROC, we keep the door open.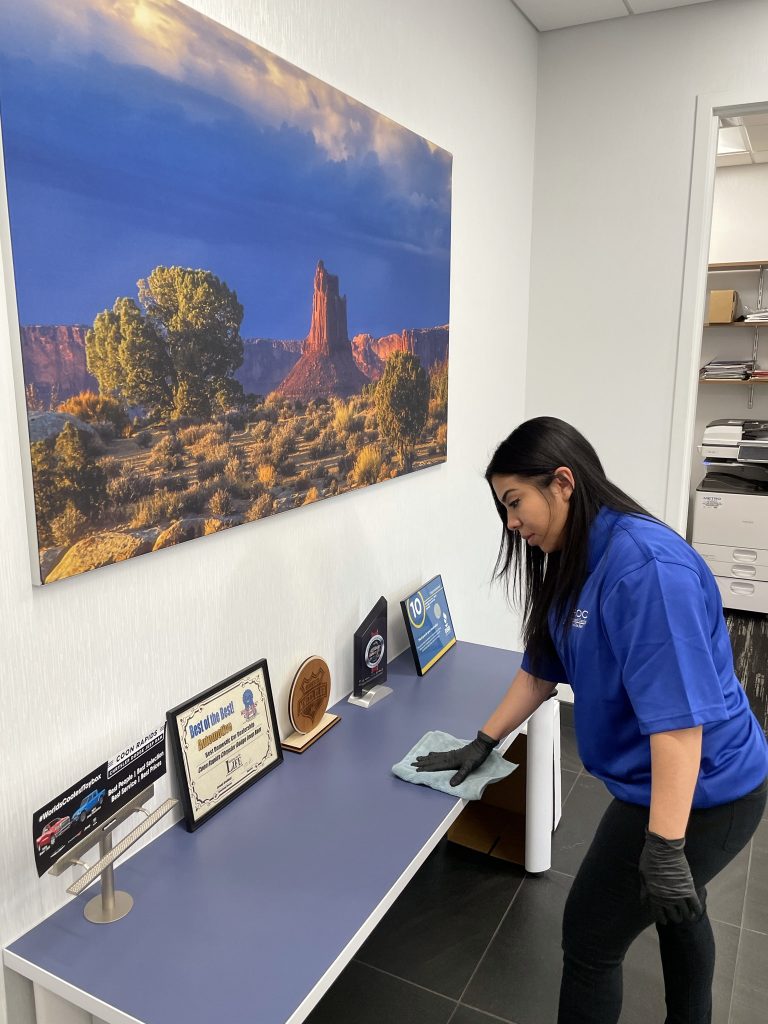 Proactive Action Ensures Quality and Satisfaction
Our Account Managers don't wait to hear from office managers about cleaning issues. We visit sites regularly to assess the work being done, and to ensure that we're meeting the scope of the contract. Often, our Account Managers identify issues before company employees do.
If there are any issues, we follow the three-A process:
Acknowledge the problem and take ownership of it
Apologize in a genuine and honest way
Take Action to right the problem
When you hire ROC Commercial Cleaning, you can be confident that your cleaning scope will be met, and that any problems will be fully and proactively handled.
ROC Account Managers Add Value and Security
In addition to ensuring that cleaning is performed fully to scope, ROC cleaning teams and Account Managers also watch for potential issues in the building. These often include burnt-out light bulbs, doors off the hinge, or any minor repairs that need to be made.
Cleaning teams also make buildings more secure. The teams and Account Managers take appropriate action if we encounter any security issues like unlocked doors or open windows. If we find valuables in the office, we document the items and place them in a locked office. We will then notify you.
At ROC, we don't just provide a clean building. We provide a clean, safe and secure building.
To learn more about the ROC difference, or to get a free, no-obligation estimate, give Pete a call today.
Meet Our Project and Account Managers
---