Changes in the seasons can be an exciting time, but it often results in an increase of allergens and irritants in the air. Common allergens such as dust, pollen, mold and animal dander affect everyone differently and can cause allergic reactions such as sneezing, sore throat and nasal congestion. With employees spending most of their weekdays in the office, you want to provide the best air quality possible to keep health, productivity and positivity levels up. Here are some of the best ways to keep your office allergen-free.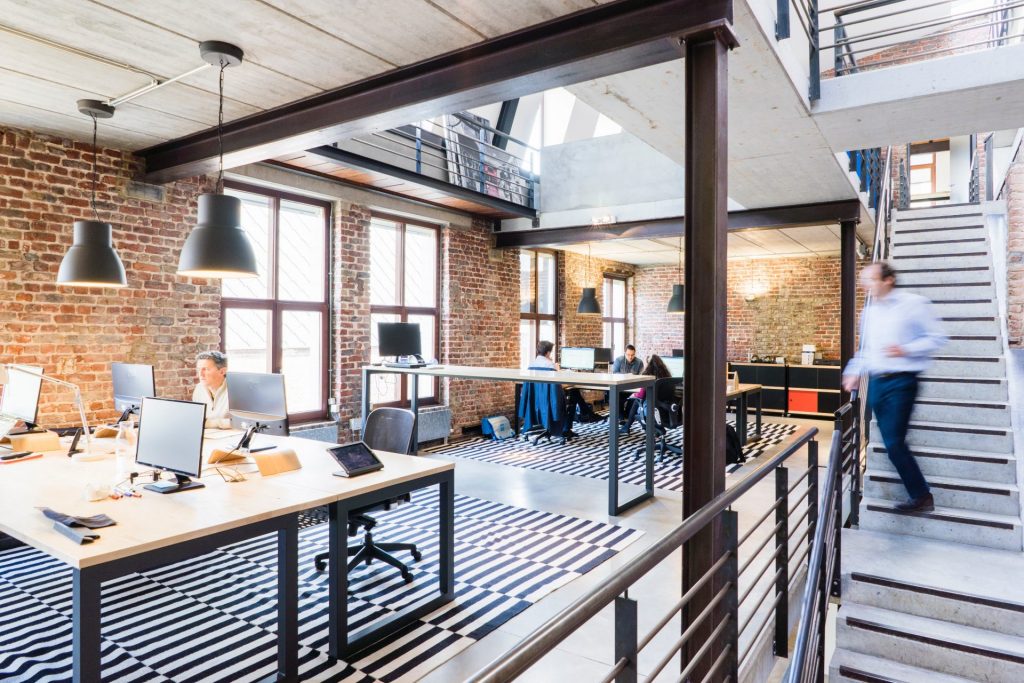 Keep it Clean
The most significant combatant of allergens in the workplace is cleaning surfaces and flooring. By keeping areas clean, allergens won't be able to build up and have as much of an impact on employees' well-being. These tasks should be performed often to keep your workspace free of allergens:
Vacuum carpeting
Vacuuming frequently can prevent allergen build-up in carpeting.
Replace old rugs
Rugs are excellent for stopping outdoor elements at the door but are often forgotten and can be a prominent place for allergens to gather. Vacuuming and changing out carpeted floor mats can help keep allergens out of the workplace.
Clean wood or tile flooring 
Non-carpeted flooring is just as important to keep clean to prevent allergy irritants. See our top tips for cleaning stone and tile flooring here. 
Dust low-touch areas 
Unused spaces and high surfaces are easily missed when cleaning your workspace, but it's essential to clean these areas thoroughly to prevent dust and outside contaminants from accumulating and spreading.
Sanitize high-touch surfaces 
Although high-touch surfaces do not have as much allergen build-up as other areas, it is still important to wipe down and sanitize these areas daily. 
It can be tiresome to do all this work yourself; therefore, many businesses will implement daily or weekly commercial cleaning services to keep the office clean, healthy and safe.
Related Read: What Is Your Flooring Doing to the Office Air Quality?
Add Air purifiers
Placing air purifiers throughout your office can make a significant difference in reducing allergy irritants and improving the overall air quality. 
Read: How to Improve Office Air Quality
Maintain your HVAC System
Regularly cleaning your HVAC system and replacing air filters is another best practice for keeping your office allergen-free.
Keeping the workplace free of allergens is well worth the effort. Allergens can have a negative impact on employees' physical health and mental well-being. By implementing regular cleaning practices and taking measures to promote healthy air quality, you can help ensure all office inhabitants and visitors have a positive experience in your business. 
If you don't have the time or resources to clean your office regularly, give ROC a call! We can clean daily, weekly, or on whatever schedule works best for you.
---
ROC Commercial Cleaning is your trusted Minneapolis commercial cleaning company. We provide janitor services for office buildings, medical and veterinary clinics, industrial buildings, and more. We also provide floor stripping and waxing, construction cleanup, and office disinfection services. ROC Commercial Cleaning is an experienced and reputable Minnesota corporate cleaning service provider – no job is too big or too small!
Get off the cleaning rollercoaster. Contact ROC Commercial Cleaning at 612-581-2776 for your free, no-obligation estimate.