No matter how frequently your office is professionally cleaned, there will come times when your staff has to do some cleaning. Whether there's an accident, a spill, or things just get too dirty, it's a good idea to have disinfectant products on hand. And it's also important that you and your team know how to safely use those disinfectants.
We're sharing a few tips from the EPA on how to use disinfectants safely and effectively. Do you need professional janitorial services to keep your office clean? Give ROC Cleaning a call!
How to Use Disinfectant Products Safely and Effectively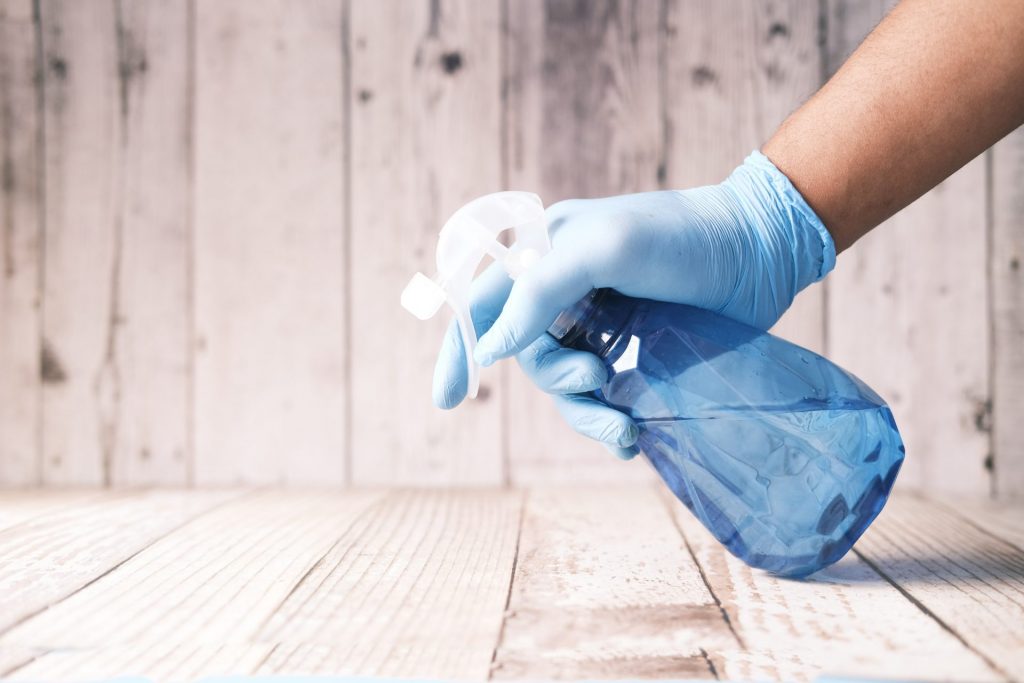 Make Sure the Product is EPA-Approved: The EPA's List N includes all disinfectants that are approved to kill viruses, including COVID-19.
Read All Directions: Check the product's use sites and surface types to see where it can safely be used.
Pre-Clean: If the surface is visibly dirty, wash it with soap and water before using the disinfectant product.
Follow Contact Time Instructions: Disinfectants must usually be left on a surface for a set period of time in order to be fully effective. Make sure to read and follow time instructions accurately.
Wear Gloves: Always protect your hands when using disinfectant products.
Wash Your Hands: Even though you wore gloves, it's important to wash your hands thoroughly after cleaning.
Keep Products Locked Up: Make sure all disinfectant products are stored safely and securely, especially if children or vulnerable adults frequent the building.
Ready for a cleaner and more sanitary office? Call Pete at 651-581-2776 to get started.
ROC Commercial Cleaning is your trusted Twin Cities janitorial service. We provide contract cleaning for office buildings, medical and veterinary clinics, auto dealerships, salons and retail stores, industrial buildings and more. We also provide construction cleanup during and after construction projects of all sizes. No cleaning job is too big or too small for our experienced cleaning teams!
Get off the cleaning rollercoaster. Contact ROC Commercial Cleaning at 612-581-2776 for your free, no-obligation estimate.