Wondering when is the right time to have your carpets and rugs professionally cleaned? Believe it or not, there are ideal times of the year to have it done.
Regularly cleaning carpeting is exceptionally important to maintaining a presentable and healthy office and workspace. Professional carpet steam cleaning has significant benefits, including improved air quality and an enhanced appearance. Find out more about the many benefits of steam carpet cleaning for workspaces.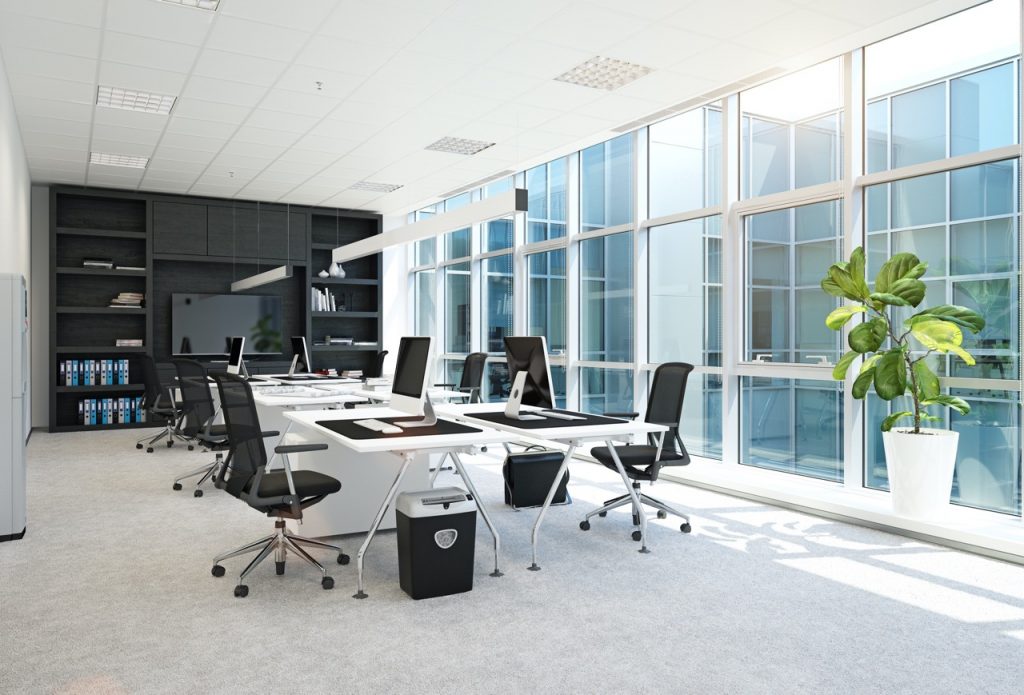 When Should You Have Your Carpets Professionally Cleaned?
Of course, carpet cleaning can take place anytime throughout the year. However, we find two seasons to be the most common and impactful. This is during the spring and the autumn months of the year.
Carpet Cleaning in the Spring
Professional carpet cleaning in the spring just makes sense because spring cleaning! It can be an excellent way to start fresh by removing winter dirt, salt and debris buildup. Carpet cleaning in the spring can also help maintain an allergy-free workplace. 
What Is Your Flooring Doing To The Office Air Quality?
Carpet Cleaning in the Fall
The second time of year that professional carpet cleaning is most beneficial is during the fall. Having carpeted flooring cleaned during this transitional period can promote a healthy environment by removing summer allergens, dirt and stains. Cleaning carpets and rugs after the increased foot traffic that naturally occurs in the warmer months is an ideal way to keep floors from getting excessively dirty. This is also a great way to prepare for the upcoming winter months.
Read More: 5 Tips for Keeping Office Floors Clean
There are times when having carpets professionally cleaned outside of spring and fall makes sense, such as preparing for a special event or holiday party. However, most individuals and businesses will experience the most benefit and value when following this seasonal schedule for their carpet cleaning. 
Do you have questions about having your carpets cleaned or regularly scheduled cleaning for your office or business? Reach out today for more information on our janitorial services or to schedule your next cleaning.
---
ROC Commercial Cleaning is your trusted Minneapolis commercial cleaning company. We provide janitor services for office buildings, medical and veterinary clinics, industrial buildings, and more. We also provide floor stripping and waxing, construction cleanup, and office disinfection services. ROC Commercial Cleaning is an experienced and reputable Minnesota corporate cleaning service provider – no job is too big or too small!
Get off the cleaning rollercoaster. Contact ROC Commercial Cleaning at 612-581-2776 for your free, no-obligation estimate.