First impressions matter. A clean and maintained office space not only impresses clients and visitors but also creates a positive and productive environment for employees. One area that is often overlooked in the upkeep of a professional workspace is the windows. Dirty and streaky windows can quickly give a negative impression to those seeing the space from outside and those entering the location.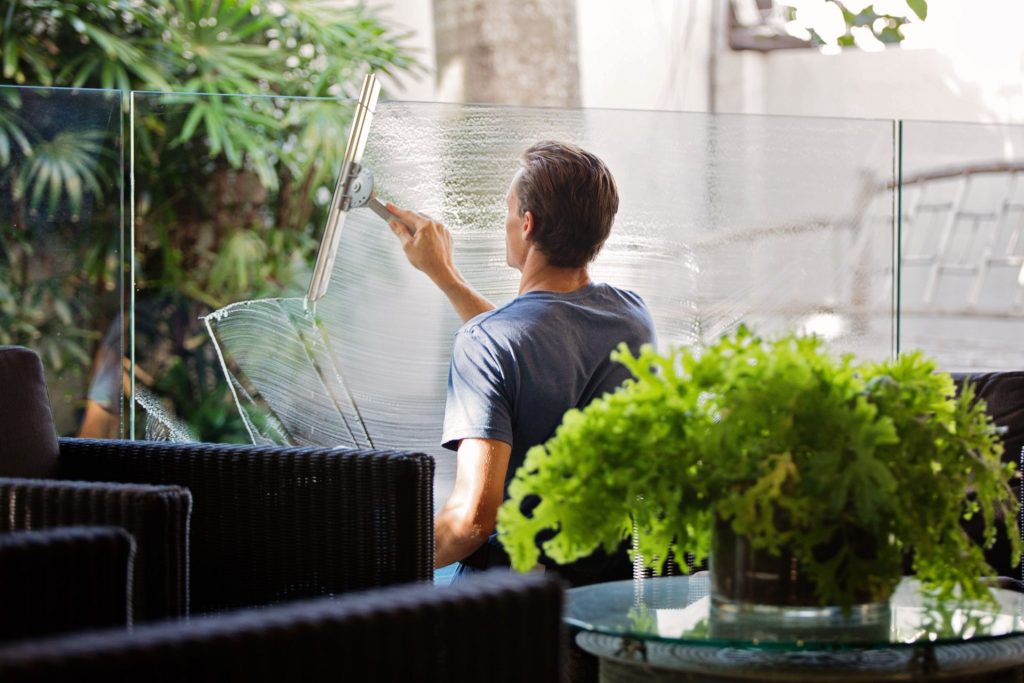 Clean and clear windows can brighten your space and enhance the overall aesthetic appeal. In this article, we'll review the benefits of professional window cleaning and why it should be a part of your business's regular cleaning routine. 
Related Read: How to Keep Your Office Organized
Natural Light
Regularly cleaning windows, inside and out, allows natural light to come into the space. Natural light promotes positivity and can enhance the look and feel of an environment. This can be especially significant in businesses and offices with fluorescent lighting as the natural light can balance the lighting and prevent the space from appearing artificial.
First Impressions
First impressions are lasting impressions, and dirty windows can quickly impact how customers and visitors perceive your business. Impressions are often made before even stepping foot into your organization; this is why keeping a clean exterior matters.
Employee Morale 
Many people can identify the direct impact that the cleanliness of an area has on the mood of its occupants. Keeping a clean workspace has been proven to influence the positivity and productivity of employees. As previously mentioned, clean windows allow for natural light, which also plays a role in the well-being of business occupants.
How Regular Cleaning Boosts Office Morale and Productivity
Window Longevity
An additional benefit that should be considered is how clean windows impact the structural capabilities and longevity of the window itself. With the continuous buildup of dust, dirt, salt and more, a window pane can quickly become scratched, which can lead to cracks and breakage down the road.
Window cleaning is essential for maintaining a clean, professional workspace. From improving the overall appearance of the space to boosting employee productivity, regularly having your windows cleaned has numerous benefits that can positively impact your business. Working with a professional commercial cleaning company can ensure your windows are cleaned properly and on a schedule that suits your needs. Don't overlook the importance of clean windows and allow your business to really shine!
---
ROC Commercial Cleaning is your trusted Minneapolis commercial cleaning company. We provide janitor services for office buildings, medical and veterinary clinics, industrial buildings, and more. We also provide floor stripping and waxing, construction cleanup, and office disinfection services. ROC Commercial Cleaning is an experienced and reputable Minnesota corporate cleaning service provider – no job is too big or too small!
Get off the cleaning rollercoaster. Contact ROC Commercial Cleaning at 612-581-2776 for your free, no-obligation estimate.