The pandemic made us all more aware of sanitation and raised our expectations of cleanliness in public settings. So, as more workers return to offices and workplaces, it's important for building owners and managers to prioritize hygiene, for the health and satisfaction of employees. This is just one way that COVID-19 impacted commercial cleaning practices. Here, we'll discuss a few others.
How COVID-19 Changed Commercial Cleaning Practices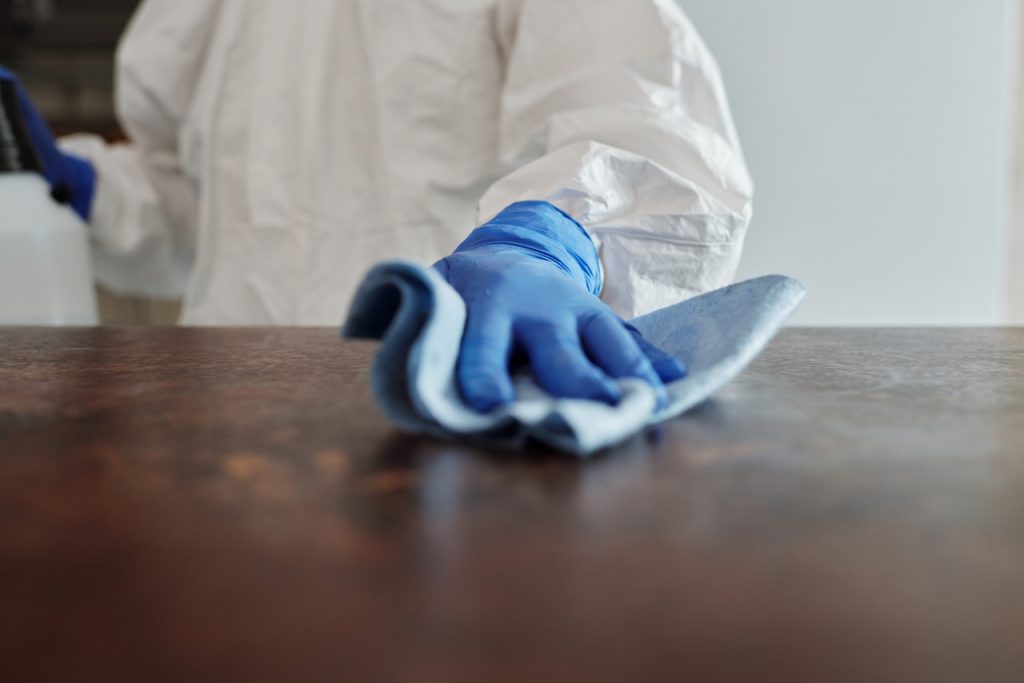 The Link Between Cleanliness, Health and Safety
People no longer view an unclean space as just an oversight or omission. Now, when visitors, customers or even employees encounter a dirty space, their view of the business changes, and they're less likely to return. With these higher stakes, it's a good idea to hire a skilled and reliable commercial cleaning company to keep your business clean and sanitary.
Read: How to Maintain a Clean Restroom
Protocols, Equipment and Signage
Employees now expect visual indications of cleanliness. This includes signage that details cleaning processes, express communication about protocols and requirements, and more advanced cleaning technology. For example, in a recent survey, more than half of respondents stated that they preferred touchless paper towel dispensers.
Greater Focus on Sanitation
In the same survey, 56 percent of respondents said they clean and sanitize their workspaces more frequently than they did before the pandemic. Employees don't just want a clean workplace: they want it to be regularly sanitized and disinfected.
Read: What Do Employees Want? A Clean Work Environment.
How has the pandemic changed your company's commercial cleaning practices and needs? If you need help keeping up with new and additional demands, contact ROC Commercial Cleaning today. We're here to help!
ROC Commercial Cleaning is your trusted Minneapolis commercial cleaning company. We provide janitorial commercial cleaning for office buildings, medical and veterinary clinics, car dealerships, salons, retail stores, industrial buildings, office disinfection services, onetime services, and more. We also provide construction cleanup during and after construction projects of all sizes. No office cleaning job is too big or too small!
Get off the cleaning rollercoaster. Contact ROC Commercial Cleaning at 612-249-7576 for your free, no-obligation estimate.
Source: CleanLink, "Targeting Hygiene in Cleaning Practices"